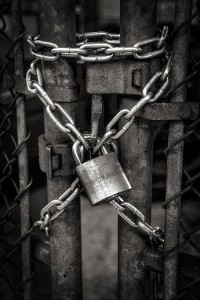 It doesn't seem like that long ago when Zoom wasn't a household name. In fact, many people had never heard of them at all. But in the wake of COVID-19 stay-at-home orders, Zoom usage has skyrocketed with people using it for work, school, and even socially-distanced virtual happy hours, coffee dates, and meet-ups.
Recently, there have been reports of hacking and other security issues within Zoom, so we wanted to take a moment to discuss some essential tips and information when you're using their service. This is especially true if you're using Zoom to host public events.
Social Media Distancing
You may be tempted to share your meeting link on your social media, but Zoom experts warn that doing so is like an open invitation to your event…to anyone. Spend some time learning more about your Personal Meeting ID (PMI), and never use it to host a public event. You can always create a random meeting ID to keep things more secure.
Use the Waiting Room Feature
If you are hosting a public event, the Waiting Room feature may be your best bet. What it does is holds your guest outside of your virtual event until you have joined. Hosts can customize their Waiting Room message to let people know which event they are attempting to access. Use it to post any guidelines/rules too. Think of it like a screening device where the host can see who is trying to gain access before the door opens.
Get Familiar with Host Controls
You should never relinquish control of your screen during a Zoom event, and you can control this with the "Who Can Share?" host control feature. Choose "Only Host" and close out of the window. You can also create a default for this feature so it will remain for future events.
Manage Your Attendees
One of the easiest ways to do this is to require your participants to sign-in in order to join your event. This is a great way to control the guest list and avoid having unwanted participants crashing your party. A few other features within Zoom to assist include locking the meeting, which will not allow additional people to join after the meeting has started. You can also set up a two-factor authentication process, and you won't have to share your link!
If you do find yourself in a situation with an unwanted guest, it's quite easy to remove them. Simply mouse over their name and options will be revealed, including the ability to remove them. You can also disable a participant's video if they are contributing any unwanted or inappropriate items on-screen.
If you're considering Zoom alternatives, here are some other platforms you might want to look into:
Microsoft Teams

Facetime

Facebook Messenger

Slack

Skype

GoToMeeting
---
We hope that you and your family are staying safe and healthy during these times of social distancing! If we can assist you in any way with escrow questions or anything at all, please know that we are here for you.